Place your employees and customers at the centre of a new sales model!
Popsell is a social commerce platform that puts sales consultants at the centre of a special customer relationship across all communication and sales channels (e-commerce, stores, direct selling) using a specific mobile app. The sales consultants' role shifts towards an omnichannel strategy: they become a phygital personal shopper and influencer.
This solution increases consultant and customer engagement, significantly improving conversion and customer-loyalty rates.
Web + store turnover:
Conversion & Loyalty
Conversion rate
versus classic chat
Omnichannel sales consultant
A designated personal shopper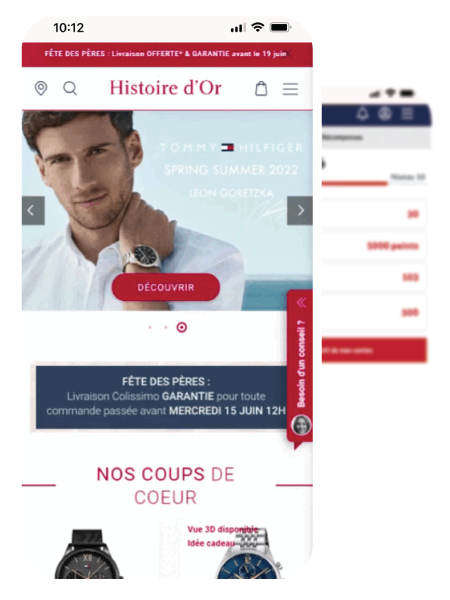 In-store sales consultants respond to website visitors
Customers are assisted by their personal shopper right up to the purchase. Visitors select their designated sales consultant based on the consultant's location or expertise. They can instantly view the products offered in their conversation and can buy them directly from the consultant.
The purchase can be made online or at the store, and the consultant is compensated in the same way.
A digital showcase for each consultant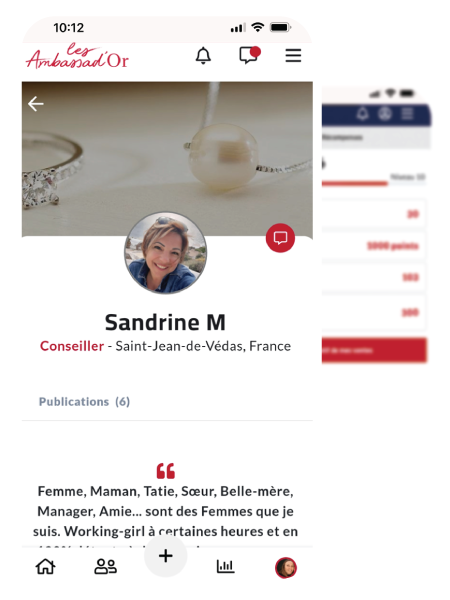 Customers view and find inspiration in the
content created by
the consultants.
They can follow the consultants' selections, browse through their selection of products and interact with them directly.
Localised and personalised customer loyalty
Customers maintain a relationship with the consultant they meet in the store.
From their home, they can find and contact nearby consultants.
And consultants can send personalised posts to their designated customers.
A specific tool for sales consultants
Consultants become phygital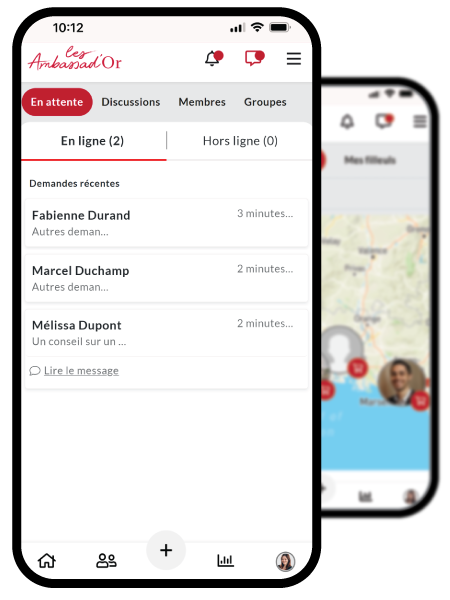 Improving the sales consultant profession
They can extend their actions and expertise to website visitors. They are free to optimise their time in the store and can even work remotely.
A unique gamification system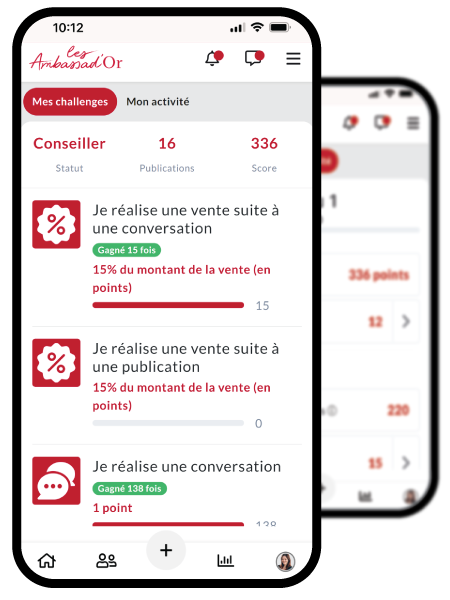 Consultants are motivated every day
Consultant activity is boosted by challenges.
All the actions are rewarded: conversations with customers, ratings obtained, posts, sales!
Simple content creation and sharing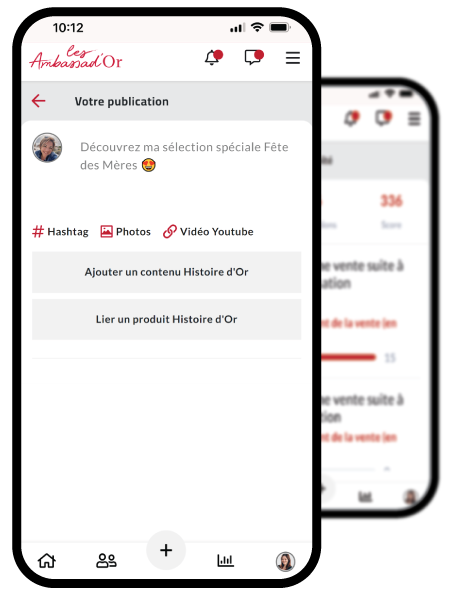 Increase content creation through your consultants
Content:
shared on social media
enriching the e-commerce site and product sheets
inspiring customers and triggering sales
Posts can also be shared by consults with their designated customers.
Social commerce at work for our clients
A complete platform
for retail and direct selling

Inspiration and interactions between the brand, its employees and customers

Discussions between visitors, consultants and store sales personnel Chat, video, group conversations

Challenges
Catalogue of rewards
Remuneration

Shop personalised by the consultant
Direct addition to basket

Content sharing and creation by the members (UGC)
Photos, videos and products

Product catalogue integrated into the platform, chat and created content

Sales consultant map and points of sale
Local communities

Sales consultant application
Omnichannel solution: store and web tracking

Integration of e-commerce site or operation through a stand-alone app