The new watchmaking brand BA111OD
The watch brand BA111OD was started in October 2019, almost by accident. Created by the professional watchmaker Thomas Baillod to demonstrate the viability of a revolutionary distribution theory, the brand has seen startling success.

A unique concept that turns the customer into a sales rep.
Much more than just a watch, BA111OD is presented as a brand new watchmaking concept. The first BA111OD was introduced in 2020, and with it, the concept of the AFLUENDOR. According to the brand's founder Thomas Baillod, the buyer should not be an end in itself. Instead, the buyer should add to the brand's growth by playing the roles of ambassador, influencer and even seller. Three words that, when combined together, transform into AFLUENDOR.
Through the brand-specific application, the consumer joins the community of customers/ambassadors/sellers. They sell their favourite products to their friends through their social networks and their own personal e-shop and then receive commission for each sale.
BA111OD and Popsell together have revolutionised watch fashion by creating a disruptive sales model where the wrist of each customer turns into its own point of sale.
A dedicated application as a brand social media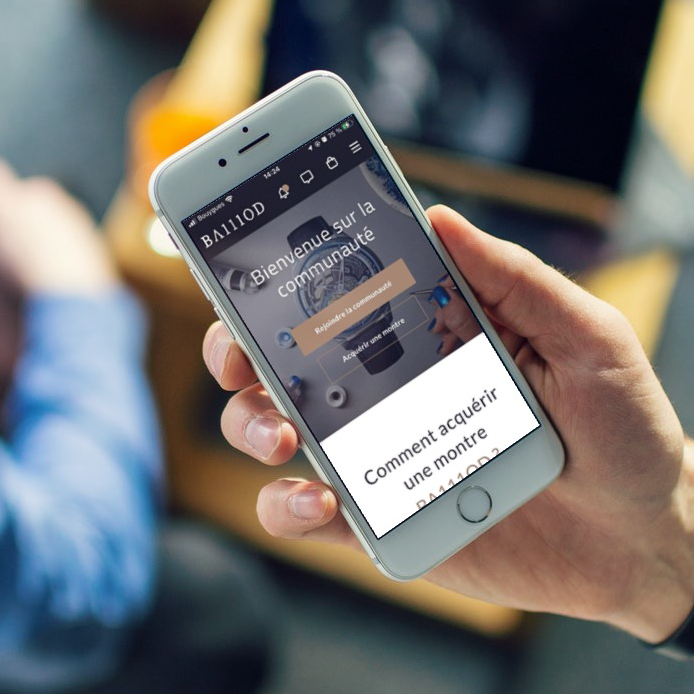 Who would you trust more? An influencer sponsored by a brand or a real customer who buys their watch and shares their passion?
Dedicated sales application
Launched in September 2020, the BA111OD app is a social media application that incorporates communication and marketing. From the contact set up between "Afluendors" and the buyers right up to placing the order, the app provides complete traceability of the process and the remuneration of all the afluendors. Its functioning draws inspiration from social networks: dissemination through story telling and promotion of new, innovative products on the newsfeed, an IM feature for communicating, photo sharing and identifying subjects with hashtags as well as geographical location by city. And of course, each Afluendor have their own personal e-shop.
"At BA111OD, we trust our customers. They talk about our watches and their experiences with us. They connect with each other, either virtually or in real life, through our interactive app. They can upload posts, spread the word or even share purchasing rights."